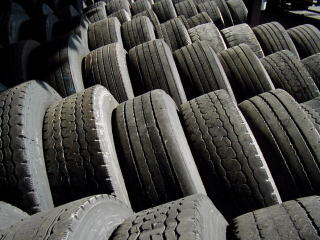 Tire casings of Japanese brands have been very popular among tire retreaders in the world. We have 5 cooperative tire collecting yards throughout Japan and thus, we can supply you various size of casings, and all the tire casings have properly been stocked at each yard, waiting for loading.

Knowing importance of offering customers stable quality, inspection for grading is conducted 3 times, for the initial inspection at the time of collection.

Then, second inspection is conducted when stocking at each tire yard. Then, final inspection is made just prior to the loading the casings into a container of an order.

Hence, quality control has properly been enforced and thus, the quality is stable and trusted by our customers as we are fully aware of the importance of assuring customers of stable supply and quality.